1) Comment to this and I will give you 3 people.
2) Post this meme with your answers.
3) Provide pictures and the names of 3 people.
4) Label which you would marry, shag, and throw off a cliff.

Got this from
arobynsung who gave me: Frodo,Harry and Draco.
Very well then. If she would have given me Elijah,Dan or Tom this would have been impossible!

Marry: Harry because he is the savior of the wizarding world and that's hot. He also seems like the right type to marry.





Shag: Draco because I find bad boys sooooo sexy and naughty but lets face it he's after a wealthy and powerful family to continue his pure blood line so he would never marry me but the shagging would be so *yummy* (Just ask Harry)LOL!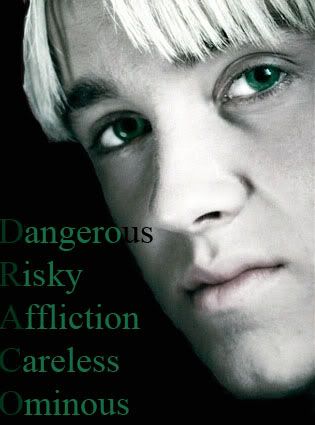 Cliff:Frodo I hated to do that but I came to the realization I don't find hobbits overly sexy (even though Frodo is so beautiful) I find wizards more appealing. I also think Frodo would spend his time pinning for Sam so that would be unpleasant. :)




Would you like me to give you three?