Happy Birthday hun :)
I hope you have a wonderful birthday
ilovemybaby. I'm so glad to have you for a friend. *hugs and smooches*



Rose Glitters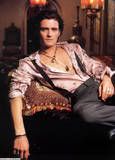 more animals
I thought I would tell about what I thought of 9. I was able to watch it today and I really enjoyed it it was a great,exciting movie filled with…

Join the HARRY POTTER FANDOM rarepair_shorts for the SUMMER WISHLIST EVENT. Make a wish: May 15-30 | Grant a wish: June 1 - August 31…

Come and join the fun and share it in your journal as well!