Well I start to feel like it's christmas with it getting scary busy at work and the exhausted way I feel when I get home. It's so busy now were I work. I have a lot of shopping done but a few things still to buy.
I'd like to post something at some point if I ever have time. Almost done with my C/Z christmas drabble I just have nine words to many and then I can send it to be betaed. I also need to write
siskika
's challenge she sent me. I still need to write three porny drabble challenges someone on my flist asked me to write for her. It's building up quickly I just hope I get some of this done tonight. I'd also love to write something for a challenge in one of my H/D communities. I love the three picture prompts they sent out.
Here's some hotness for you all to enjoy *squishes ands smooches*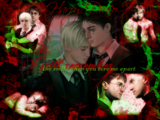 Thanks to
summershobbit
for the banner...