I hope you have a wonderful Birthday today
thrnbrooke
and get everything you wish for. *hugs*

Glitter Happy Birthday Graphics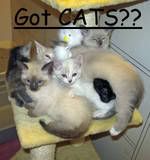 Thanks to
summershobbit
for the banner. :)
Hemingway was once challenged to write a story in only six words. His response? "For sale: baby shoes, never worn." He is believed to have called it his greatest literary work ever. Can you write a story in six words?
Dom held onto Elijah very tightly.
Draco and Harry lived together happily.
I couldn't resist to write two six word stories. :)
I took this from
enchanted_jae