I'm so excited tomorrow I leave to go to NY and meet Carrie,Karin,Deb and Tanya *yes* I can't wait to meet them how fun this will be and to get to stare at this kind of hotness while there *yummy* wipes up the drool off of the keyboard.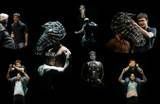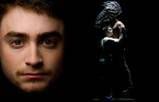 I posted this icon because I agree with it it 100% LOL!
I will miss all of you so much and will look forward to posting when I get back and telling you guys everything about it so you'll know everything that went on while I was away. I only wish I could meet more of you on my f-list while I was in NY oh and I'll try to get up the courage to talk to Dan while he signs my picture of the play.
Also wish me luck on going to Elijah's favorite bar and actually meeting him too that would be fantastic as well of coarse *g* It would be wonderful if we both went to the same bar at the same time.
Well I need to go and get ready for work now I love you all *hugs and smooches* to you guys.
xoxoxoxxoox