Well I had a fine day today and the back to school rush is over until next year. I love this unusual August weather we are having lately it's beautiful these last few weeks.
The Faculty is on tv again but I really enjoy watching it so I'm fine with that. I'll look at Elijah anytime and Josh is dreamy to *happy sighs*
I'm so happy with all the posting that I did so far this week helping my team out finally go *Aurors*
I'm also very happy because I'm working on a new Dom/Lijah and that is good news for all you D/E fans on my flist. I also have a interesting idea for a Viggo/Elijah fic so I hope to start writing that one soon also. I hope to keep my beta's busy this week. *hugs to all*
xoxoxoxoxxx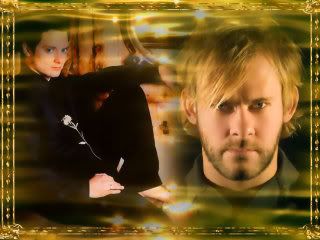 Thanks to
summershobbit
for the beautiful banner.